Course details
All-you-can-eat course with roast beef !!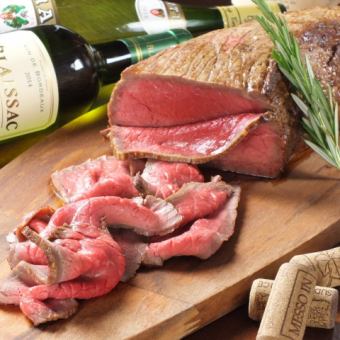 Reservation deadline

The start at 21 o'clock is the final receptionist
Course sale with all you can eat roast bee!
A total of 7 items and a free drink 2 hours (the last minute of 90 minutes) is attached \ 3500 !!
Only reservations up to the previous day will be accepted, so be sure to book!
There is no mistake !!
Course menu
· Chef's whimsical salad
· Two kinds of cheese and a sausage serving
· Garlic toast
· Yamatoni potato fry and grilled chicken
· Today's pasta
· All you can eat roast beef (1 hour)
Fried link (2 hours, 90 minutes last order)
※ All you can eat can be started at the customer's favorite timing.
2018/12/21 update